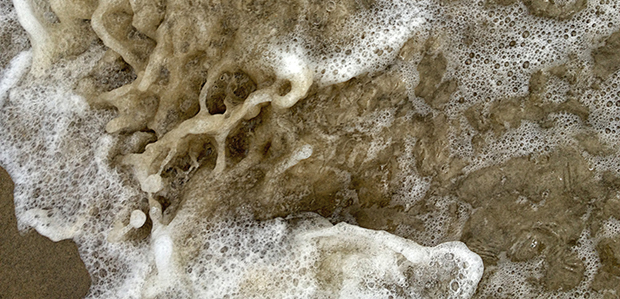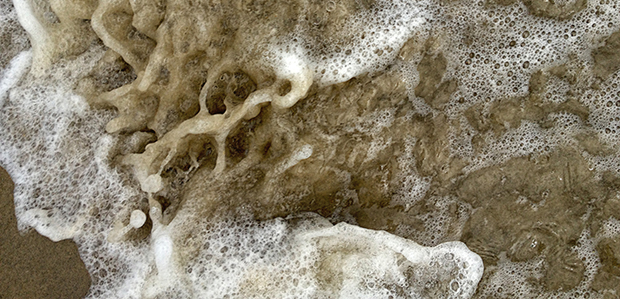 On the next overcast day consider taking a ride to the beach. Most likely you'll have your iPhone or smart phone with you as we're all pretty much wired to them.  I should mention that its better to be there when the tide is near low and going down. The reason for this is you'll have more opportunities to find unique rocks, pools of water and perhaps some sea life.
The sand itself makes a wonderful backdrop, rocks, kelp and shells add to visual. If your lucky the beach you visit will have lots of round stones piled up.  By itself these stones make a rally neat backdrop, great wall cover for a large canvas. What I find special is the combination of colors and textures you'll find in these piles of round rocks. Look for unique rocks either by themselves or in combination with others, if there in a little pool of water so much for the better whatever adds to the image is all good.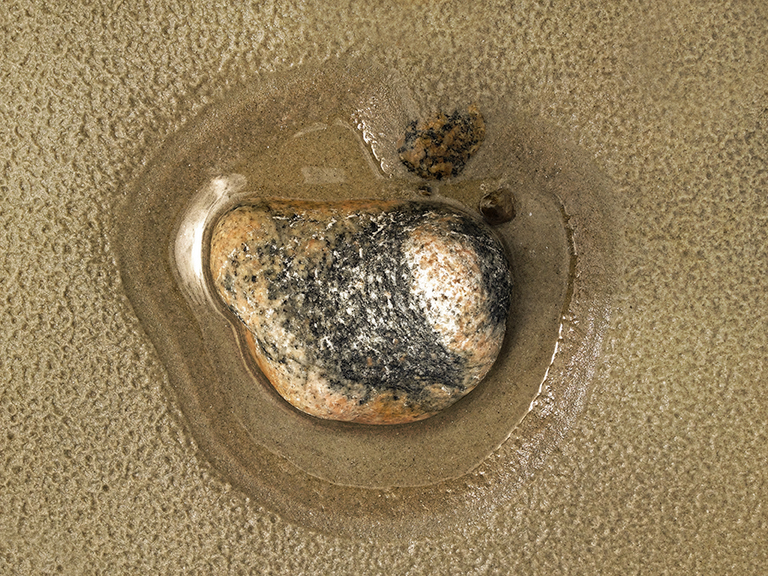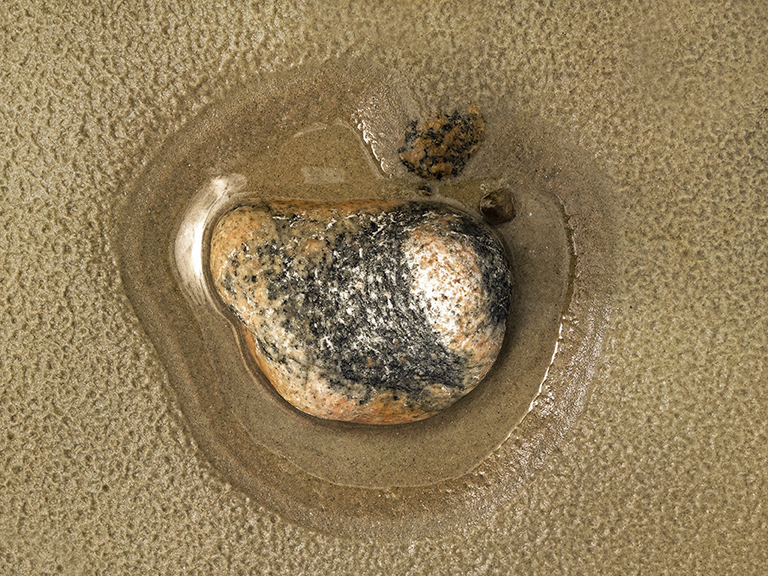 What I find so cool is the unique designs and shapes you can find. Most rocks are tone on tone… most of the beach for that matter, driftwood does bring a different color element into play if your able to find some.
Most of my shots were hand held, but you can mount your smart phone to a tripod for better clarity if needed.
The iPhone 4s shoots a file size of 3200 X 2400 or about 5.3 MB's that prints a nice clean 8 by 10 at 300dpi. Most likely you can push that up to as much as a 11 by 17 and still have good resolution.
I'm kicking around the idea of a wall canvas- or perhaps a cluster of 7 by 7 inch canvases with thin wood frames. I find photos of the water and the beach to be very relaxing and fun. They add an element of atmosphere to a room-  making it seem more spacious.